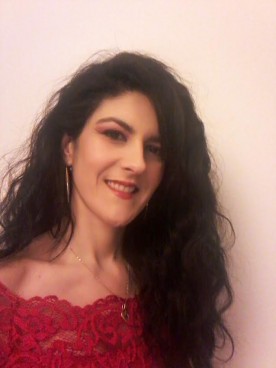 Salete Cravo GLOBAL PARTNER
Executive Manager, Architect & Scientific Researcher
Salete Cravo shows over a decade of experience between Project and Scientific Research in Sustainable Urban Design, Architectural Design, and Interior/Exterior Design.
Salete designs projects in Urban planning, Residential buildings, Public Housing, Health Equipment, Educational Equipment and Rehabilitation contracts. Her focus on Europe and South America include work in Lisbon, London, São Paulo, but she has also been involved in project s for Guiné, Angola and Mozambique. Salete joined the Sandra Costa Design Group to expand global awareness and project sustainability. The combination of talent between Salete Cravo and Sandra Costa Design Group brings new ideas and creative solutions to difficult projects throughout the world.
Published by the University Degli Studi di Firenze, and by the Bauhaus-Institut für Geschichte und Theorie der Architektur und Planung of Weimar, she is at the moment completing her Ph.D. thesis on 'Architecture of the Contemporary Metropolitan Territories'.
Salete is a founding member of INTBAU Portugal – International Network for Traditional Building, Architecture & Urbanism (with the patronage of the HRH The Prince of Wales); and collaborating member of UEDXX – Urbanism of European Dictatorships during the XXth Century Scientific Network (coordinated by the Bauhaus-Institut für Geschichte und Theorie der Architektur und Planung, Weimar).
She strongly believes that Good and Smart Design can bring substantial changes to Global wellness and is coordinating the Portuguese chapter of 'Open Architecture Collaborative', an International non-for-profit organization that helps to build a more sustainable and resilient future with communities in need.
Salete Cravo – Executive Manager, Architect & Scientific Researcher / Global Partner of the Sandra Costa Design Group, is based in Portugal and takes charge of Europe, Latin America, Angola and surrounding inquires.
Email & Skype: scravo.architect@gmail.com | Phone & WhatsApp: +351 938613173.