SANDRA COSTA PURVEYOR OF THE FINEST PROJECTS AND PROPERTIES
AROUND THE WORLD.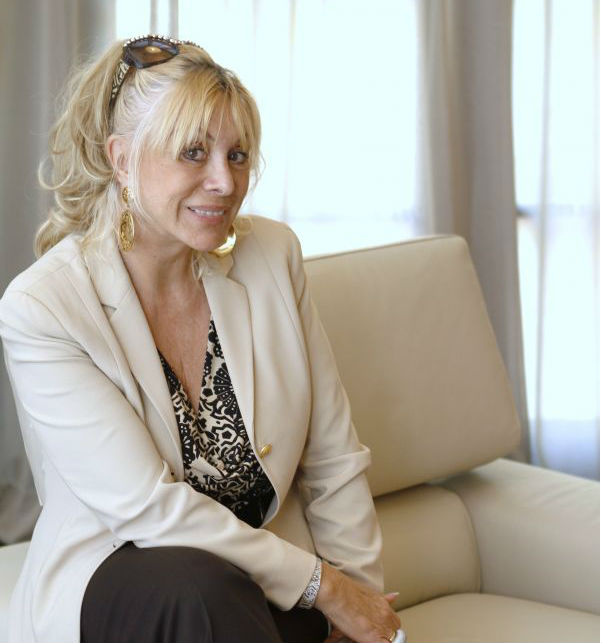 GOAL of Sandra Costa
To deliver unquestionable unique, exciting and sustainable design.
VISION of Sandra Costa
Modernized living with true comfort and sustainability
MISSION of Sandra Costa
Provide accountability and security
VALUE of Sandra Costa
A respected enterprise to get the job done.
Sandra Costa's classic brand of design, build and project development work is a culmination of a lifespan of inspired innovation, supported by knowledge and experience where decisions are based on the client's priorities, perception and emotion. Ms. Costa's entrepreneurial spirit and business acumen relies upon her well-developed extensive network of design and technology based relationships. Careful to maintain equilibrium between design and culture, Sandra Costa stresses the importance of the challenge presented by cultural differences in international business practices and visual composition.
"I am devoted to working with a team of industry professionals who work towards illuminating the carbon footprint a design leaves upon the planet. Therefore, I am focused on optimizing my contribution to the project's potential to react to, rather than impose upon, the surrounding scenery. Each project is an opportunity to explore new avenues of design, building science and construction methodologies. My firms mission statement is to: "DESIGN IT SMART, BUILD IT STRONG, FINISH IT RIGHT!" Smart technology is factored into each component of my designs providing the ability to intuitively sense and change with the surrounding environment."
Foreseeing the need for a higher standard of practice with the interior design community, Sandra Costa worked with the American Society of Interior Designers ( ASID ) as part of the inaugural core group garnering the Certification of Interior Designers now mandated by the State of California in 1991. Segue rapidly into 1995; Sandra Costa was appointed multiple projects within the famed Hilton Development Group, opening new pathways into other areas of interior and exterior architectural design. Substantial projects that have brought notoriety include the appointment for the design and manufacturing of the signature carpeting in the Charlie Chaplin Los Angeles Theater on Broadway in downtown LA, the refurbishment and update of the Egyptian Theater located on Hollywood Blvd, creating the initial design concepts for an orthodox community in Lake Merial Florida, executive design and production of the 2016 Grammy's Sir Richard Branson Gala at the Playboy Mansion, the building design for a Asian family Mausoleum in the mountains of Wuix Shanghai, concept design of the famed Four Oaks Restaurant in Bel Air and the upgrade and design contribution to the City owned Wattles mansion located in Hollywood, Ca.
In addition to creative work, in 2012, The Imperial Order of Constantine the Great and St. Helen, founded in 330 A.D., bestowed the title of Dame Commander Sandra Costa, the lady counterpart of Knighthood, honoring her for heraldic achievement and duty arising from her unparalleled professionalism. She proudly supports the charitable services of the association by raising funds to assist with homeless families.
In 2013, Sandra Costa received an honorable " Person of the Year " Design Award from BLLA, Boutique Lifestyle and Leisure Association. The BLLA Association is a high profile group of global hotel owners and interior design members who voted Award and chose Sandra Costa.
In 2014, 2015, 2016 Houzz identified Sandra Costa as a leader in the international design community
2015 Woman's Journal presented an acknowledged for Business woman of the Year.
In 2016, the City of Los Angeles Department pf Recreation and Parks presented  Sandra Costa with the Wattle Mansion Appreciation Award and Interior Design Award.
Sandra Costa and the Sandra Costa Design Group are current and on the leading side of today's design and sustainable requirements.
OTHER INDUSTRY CREDITS
ASID American Society of Interior Designers
CCID California Certified Interior Design
IIDA International Interior Design Association
AIA Architect Institute of America Allied Member
BLLA 2013 Person of the Year, Boutique Life & Leisure Association
CALIFORNIA Licenced Contractor
The company is based in Los Angeles, with Global representing partners in Dubai, Portugal, China and Israel.